Drafting the Opinion in Great Lakes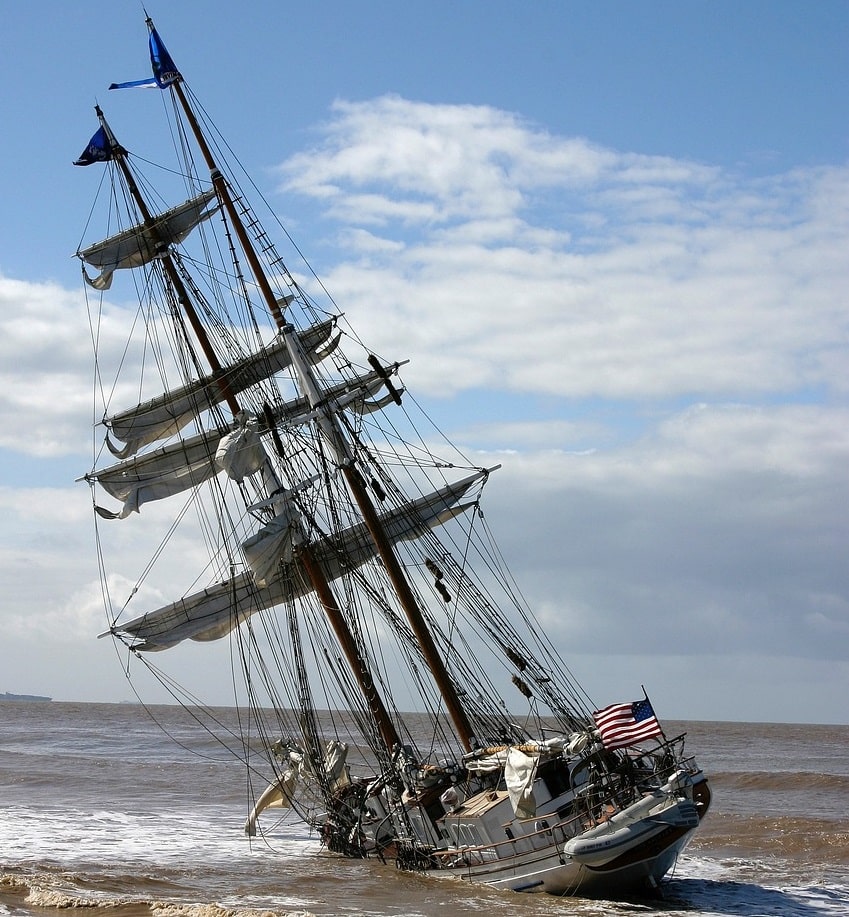 Image by David Mark from Pixabay
Over the past six years, I have spent a lot of time thinking about choice-of-law clauses. I have written about how to interpret them, about their extraterritorial effect, about their history, and about why insurance companies frequently omit them from their policies. If a pub were ever to host a trivia night devoted to choice-of-law clauses, I suspect that my team would do pretty well.
In early 2023, the U.S. Supreme Court granted cert in a case, Great Lakes Insurance v Raiders Retreat Realty LLC, to decide questions relating to the enforceability of choice-of-law clauses in maritime contracts. This marked the first time in over a century that the Court has taken a serious look at choice-of-law clauses. I worked with Andy Hessick, Rick Simpson, and the students at the UNC Supreme Court Program to prepare an amicus brief that was filed on behalf of myself and Kim Roosevelt. I also blogged about the case here and here and here and here.
The Court heard oral argument in Great Lakes on October 10, 2023. The opinion has been assigned. A law clerk is probably drafting it as you read this. At oral argument, Justice Kavanaugh made several statements which suggested that he expected to be assigned the opinion. In this post, I want to encourage Justice Kavanaugh (or any other Justice assigned the opinion) to pay careful attention to three issues as he (or she!) goes about articulating the legal framework that will govern the enforceability of choice-of-law clauses in maritime contracts for the next hundred years.
Section 187
There are, broadly speaking, two possible starting points to develop this framework. The first is The Bremen, a case about forum selection clauses decided in 1972. The second is Section 187 of the Restatement (Second) of Conflict of Laws, which was published by the American Law Institute in 1971. Section 187 is the better starting point for three reasons.
First, U.S. judges have spent decades looking to Section 187 to determine whether to enforce choice-of-law clauses. There is no reason for them to look elsewhere merely because the clause is written into a maritime contract.
Second, Section 187 can accommodate exceptions grounded in either state or federal public policy. If the Court thinks that exceptions to the presumption of enforceability are governed by federal law, it can hold that the "fundamental policy" language in Section 187(2)(b) refers to federal policy. If the Court thinks these exceptions are governed by state law, it can hold that this language refers to state policy.
Third, the doctrinal test laid down in The Bremen is a poor fit for choice-of-law clauses for all the reasons set forth in our amicus brief. It is far more sensible to rely on a test created specifically to address an issue (Section 187) than to adapt a test developed in a different context to address that same issue.
Modifying the Test
There is widespread agreement among judges, scholars, and practitioners that the doctrinal framework set forth in Section 187 works well in non-maritime contracts. If the Court should choose to modify this framework in Great Lakes, it should make clear that these modifications apply only to choice-of-law clauses in maritime contracts. Supreme Court decisions exert a powerful gravitational pull. This is particularly true when the Court is sitting in admiralty. In recognition of this fact, the Court should clearly state that any modifications to the usual Section 187 rule will apply solely to choice-of-law clauses in maritime contracts.
Other Maritime Contracts
Great Lakes is a case about a maritime insurance policy between two relatively sophisticated—or at least wealthy—contracting parties. It is important to recognize, however, that the rule adopted by the Court with respect to choice-of-law clauses will probably be applied to other types of maritime contracts. These other types of contracts may not involve sophisticated parties. Employment contracts between sailors and their employers, for example, may present distinct and different choice-of-law issues. The same is true for carriage contracts between cruise companies and their passengers. It is essential that any rule adopted by the Court relating to the enforceability of choice-of-law clauses be flexible enough to fairly address situations presented by other types of maritime agreements.