Cert Petition Defends Partial Forum Non Conveniens Dismissals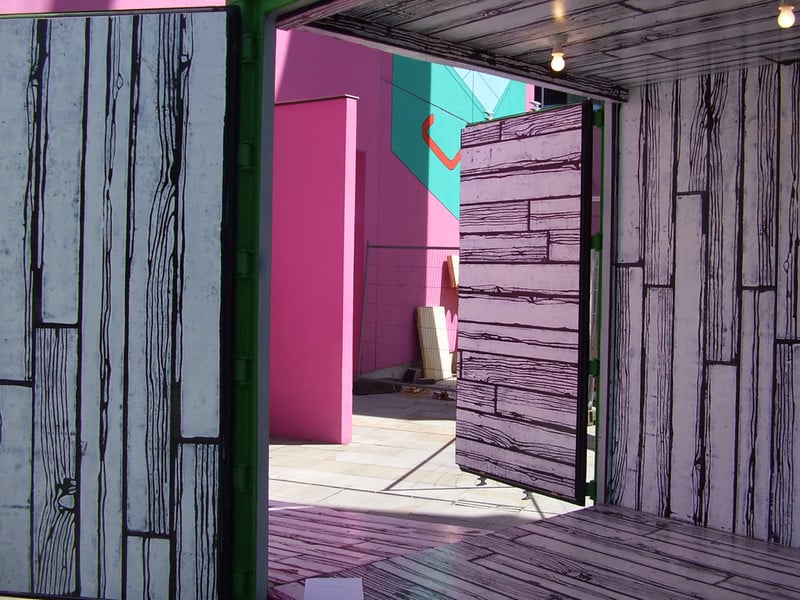 "MK Forty Tower, dRMM Architects, Milton Keynes" by Denna Jones (CC BY 2.0)
A pending cert petition before the U.S. Supreme Court asks whether a district court may dismiss part of an action pursuant to the doctrine of forum non conveniens ("FNC") while allowing the rest of the case to proceed. The Tenth Circuit held that it could not in DIRTT Environmental Solutions Inc. v. Falkbuilt Ltd. because splitting cases would lead to inefficient, overlapping litigation in multiple fora. According to the cert petition, the appellate courts are divided on this issue: six circuits apply a similar rule while four circuits permit the effective bifurcation of cases via FNC dismissals.
The Dispute
Mogens Smed ("Smed") founded DIRTT, a Canadian company that makes prefabricated interiors, and served as its CEO for over a decade. He was terminated in 2018 and started a new company, Falkbuilt, that also makes prefabricated interiors. Both DIRTT and Falkbuilt are Canadian companies with U.S. subsidiaries; Smed is also a resident of Canada. DIRTT alleges Smed and Falkbuilt stole its trade secrets, arguing that Smed recruited DIRTT's employees for his own company and that they brought with them DIRTT's proprietary information.
DIRTT initially sued Smed and Falkbuilt in Canada. DIRTT then sued them in the District of Utah, adding three Utah-based parties as defendants: two former employees of DIRTT and Falkbuilt's Utah affiliate FMS. Falkbuilt and Smed moved to dismiss the Utah case for FNC, proposing Canada as an alternative forum, but FMS and the two former employees declined to join the motion or consent to jurisdiction in Canada. The district court nonetheless granted Falkbuilt and Smed's motion to dismiss.
The Tenth Circuit's Decision
The Tenth Circuit reversed, holding that FNC cannot be used to divide a case between two jurisdictions. The decision turned on what it means for an alternative forum to be "available" for purposes of FNC. Supreme Court precedent suggests that an alternative forum is available "when the defendant is amenable to process" in that jurisdiction, for instance by consenting. Falkbuilt and Smed argued that a foreign forum is available when the particular defendants moving for dismissal are amenable to process in it. The Tenth Circuit, however, agreed with DIRTT that all defendants must be amenable to process in the alternative forum. Because the former employees and FMS were not subject to Canadian jurisdiction and had not consented to it, Canada was not an available alternative forum.
The alternative of splitting a case via FNC is unacceptable, the Tenth Circuit reasoned, because it would undermine the convenience rationale for FNC dismissal. The appellate court emphasized that FNC is about the efficient administration of justice rather than any one party's interests. And it would undermine judicial efficiency to allow parties to split up and litigate the same case in different fora.
The Cert Petition
Falkbuilt and Smed have asked the Supreme Court to decide whether district courts can dismiss cases for FNC only if all defendants can be sued in the proposed alternative forum. They argue that the Tenth Circuit's stance is overly rigid, given that FNC has traditionally been a flexible doctrine. Additionally, they assert that the Tenth Circuit's position weakens comity by requiring American courts to hear claims that would be better handled by foreign courts.
The Petitioners are right about one thing: much has changed since the Supreme Court last addressed the requirements of forum non conveniens dismissals forty years ago in Piper Aircraft Co. v. Reyno (1981). The factors used to weigh public and private interests date from the 1940s and are arguably out of step with modern litigation. Originalists on the Court might reconsider the availability of forum non conveniens dismissals in cases brought against local defendants, in light of recent research demonstrating that such use of forum non conveniens was unavailable in both state and federal courts before the 1950s. Indeed, limiting forum non conveniens to cases involving no local parties would provide a different basis on which to affirm the Tenth Circuit. But while the federal doctrine of forum non conveniens could use a tune-up, the current Supreme Court's general aversion to transnational litigation suggests that any cert grant would lead to a broadening of the doctrine, not to its cabining. While that might please the petitioners in DIRTT, it would be disappointing for the system of private international law writ large.