Supreme Court Denies Cert in Extraterritorial Wire Fraud Case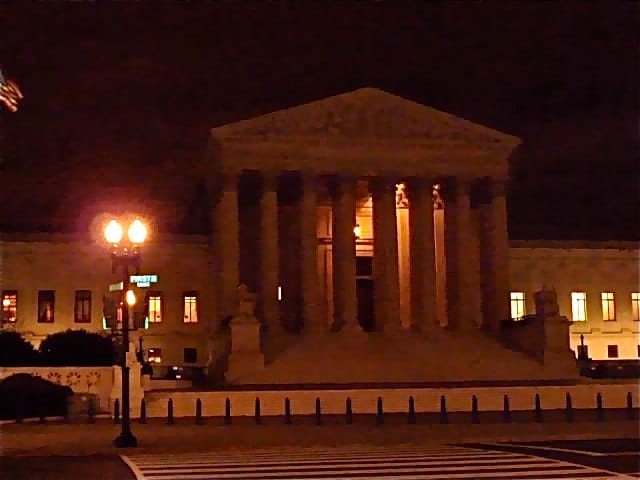 "Supreme Court" by missycaulk
is licensed under CC BY-SA 2.0
The Supreme Court denied cert this morning in Elbaz v. United States, a case involving the extraterritorial reach of the federal wire fraud statute. The order lets stand a decision of the Fourth Circuit holding that the wire fraud statute could be applied to a scheme to defraud investors centered in Israel based on two emails and a phone call with residents of Maryland. Other circuits have required that the use of U.S. wires be a "core component" of the scheme to defraud. For the time being, this circuit split will persist.
Last week, the Court denied cert in another extraterritoriality case,  Laydon v. Cooperative Rabobank U.A., involving the geographic scope of the Commodity Exchange Act. Laydon raised the question—albeit indirectly—whether the "transactional test" that the Supreme Court adopted in Morrison v. National Australia Bank (2010) for claims under § 10(b) of the Securities Exchange Act is exclusive or whether it can be supplemented with other limits on extraterritoriality. The circuits are divided on this question too.
Perhaps the Justices want to take a break from extraterritoriality cases. Last term they decided two such cases and seemed divided over how to handle them. In Yegiazaryan v. Smagin, the Court adopted a "context specific" approach to the domestic injury requirement under civil RICO. Writing for the majority, Justice Sotomayor signaled an openness to flexible standards, which Justice Alito's dissent warned would "sow[] confusion" in the lower courts.
A week later in Abitron Austria GmbH v. Hectronic International, Inc., with the writing assignments reversed, Justice Alito adopted a hardline version of the presumption against extraterritoriality insisting on relevant conduct in the United States, while Justice Sotomayor argued for a less "myopic" approach. As I have written previously, Justice Alito's opinion threatens to turn the clock on extraterritoriality back to the early twentieth century, frustrating congressional intent and unsettling existing precedents.
There is confusion in the lower courts about how to determine the geographic scope of federal statutes, in part because of the Supreme Court's conflicting signals. Elbaz and Laydon reflect this disarray. Refusing to take more extraterritoriality cases is not going to make the problems go away.