Supreme Court decides Cassirer v. Thyssen-Bornemisza Collection Foundation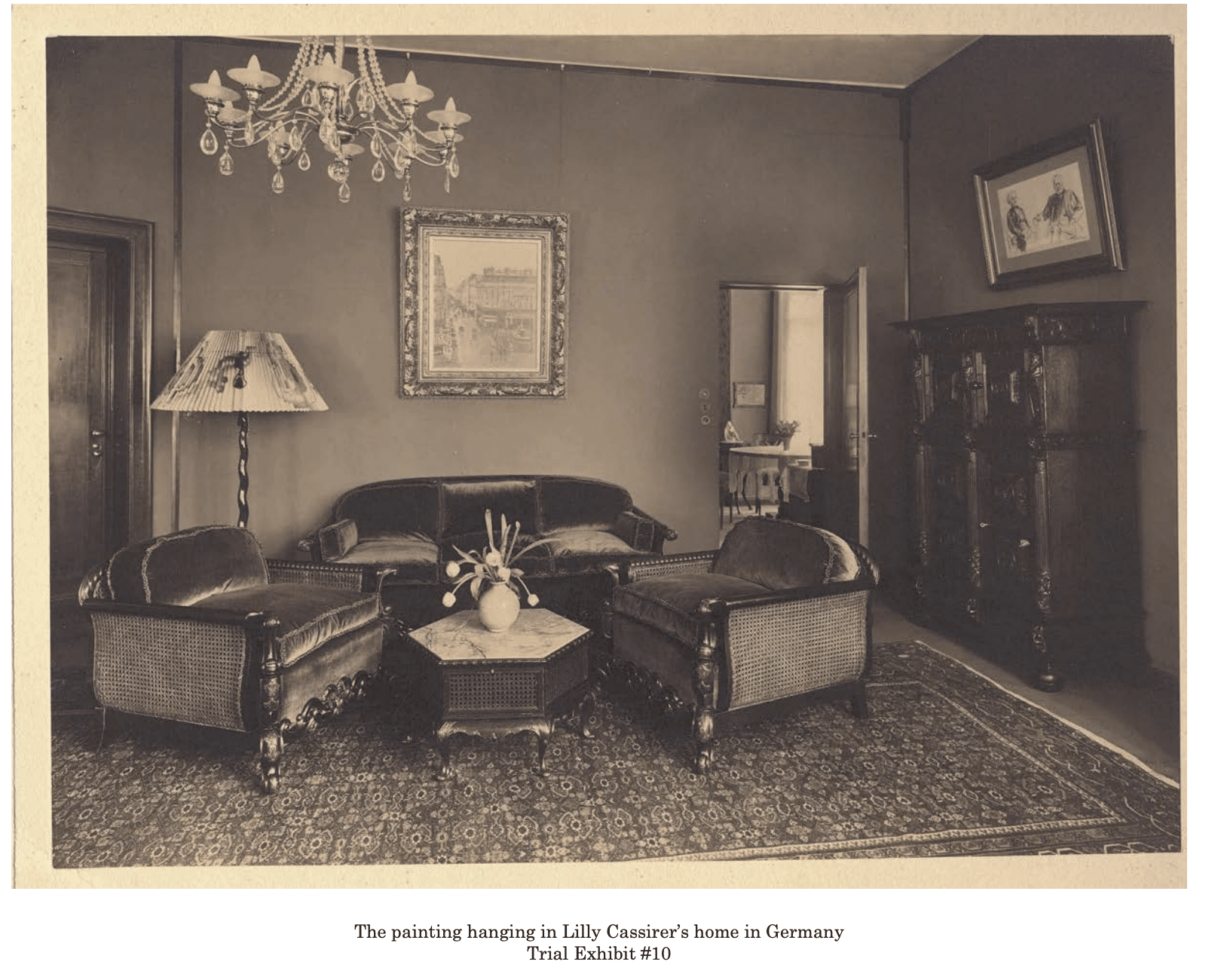 The Supreme Court today unanimously held in Cassirer v. Thyssen-Bornemisza Collection Foundation that state choice-of-law rules apply in cases brought against foreign sovereigns alleging non-federal claims. Prior rounds of litigation had already resolved that the Foundation was not immune from suit under the expropriations exception of the Foreign Sovereign Immunities Act (FSIA). According to the the FSIA, that means the Foundation "shall be liable in the same manner and to the same extent as a private individual under like circumstances" (28 U.S.C. 1606). And in a suit against a private defendant, federal courts would look to the forum state's choice-of-law rules, as the Supreme Court held in Klaxon Co. v. Stentor Elec. Mfg. Co. (1941).
The underlying dispute in Cassirer revolves around a Pissarro painting (Rue Saint-Honore, Afternoon, Rain Effect) that was expropriated by the Nazis when its owner, Lilly Cassirer, fled Germany in 1939. Cassirer's grandson, Claude Cassirer, has been attempting since 2000 to reacquire the painting from Spain, who bought the painting as part of the Thyssen-Bornemisza collection in the 1990s. The Court attached a moving photograph of the painting hanging in Lilly Cassirer's living room to its decision. For the background of the case and a summary of the arguments at the Court, see Suzanna Sherry's compelling description at SCOTUSblog.
Stay tuned for more TLB coverage.