Preliminary Injunctions and the Hague Service Convention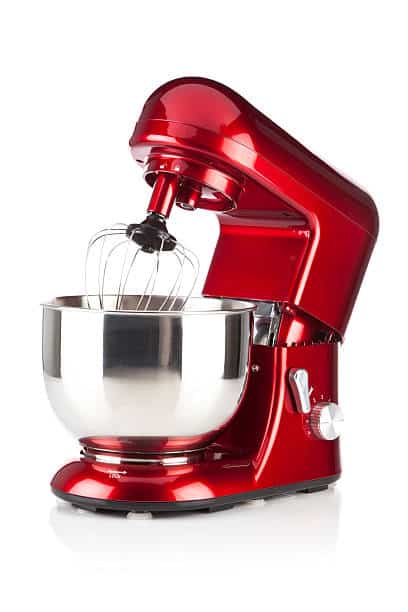 In Whirlpool Corporation v. Shenzhen Sanlida Electrical Technology Company, the Fifth Circuit addressed the interaction between the Hague Service Convention and the preliminary injunction.
Briefly, Whirlpool sued Shenzhen in the Eastern District of Texas for trademark and trade dress infringement related to Whirlpool's "iconic" KitchenAid mixer. (Much like a prior Seventh Circuit case, this one allowed the court of appeals to include images of the relevant kitchen tools.)
At the outset of litigation, Whirlpool requested a preliminary injunction. Shenzhen opposed the preliminary injunction on various grounds, including that Shenzhen had not been properly served in the litigation, though there was no denying that Shenzhen had received notice of the proceeding.
The magistrate judge recommended, and the district court judge ultimately issued, a preliminary injunction requiring Shenzhen to immediately cease importing, selling, promoting, and distributing their mixers, as well as to "recall and destroy and provide proof to the Court of recall and destruction" of the allegedly infringing mixers. Eventually the court revised the order, only requiring Shenzhen to recall the mixers. Shenzhen appealed.
Most of the Fifth Circuit's analysis related to other aspects of the case, but TLB readers may be interested in the court's treatment of the service issue. Shenzhen argued on appeal that the preliminary injunction should not have issued because service had not been completed under the Hague Service Convention. Indeed, effective service of process had not been made in any way, though Shenzhen did receive notice of the preliminary injunction hearing and sent a representative.
The Fifth Circuit rejected Shenzhen's argument, holding that a preliminary injunction may issue prior to completion of service under the Hague Service Convention (or any mode of service). The court reasoned that a preliminary injunction requires "notice" under Federal Rule 65, not necessarily service of process. The court distinguished a prior case related to personal jurisdiction by observing that it would be a different matter if personal jurisdiction would never be obtained. Here, it was only a matter of time.
The court added, with a swipe to international service, that "because 'formal service of process under the Hague Convention . . . can take months,' adopting Shenzhen's position could result in the 'unfortunate effect of immunizing most foreign defendants from needed emergency injunctive relief.'" (quoting H-D Mich., LLC v. Hellenic Duty Free Shops S.A (7th Cir. 2012)). Other U.S. courts have expressed similar frustration about service under the Convention.
Though not mentioned in the opinion, the story might have played out differently had the district court considered holding Shenzhen in contempt for violating the preliminary injunction. In a recent Fourth Circuit case, for example, the court explained that service of process was a prerequisite for a contempt proceeding.
In the end, the Fifth Circuit affirmed the decision of the district court.