Bill Dodge to Join Faculty at George Washington University Law School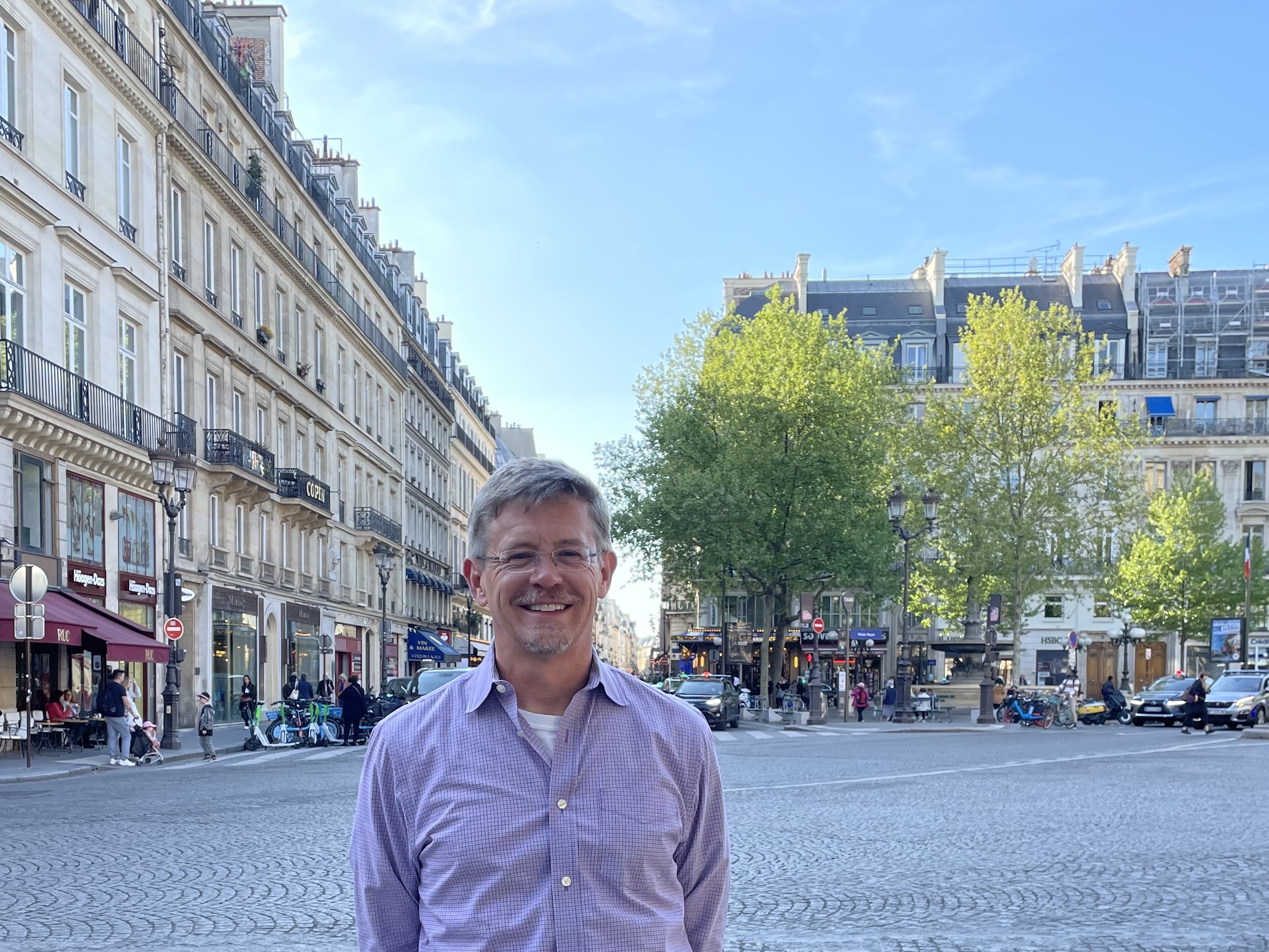 Bill on Rue Saint-Honoré (once painted by Pissarro)
on the day the Supreme Court decided Cassirer (a FSIA case involving that painting)
by Liz O'Brien
TLB is pleased to announce that founding editor Bill Dodge will join the faculty of the George Washington University Law School in August 2024. He expects to teach International Litigation and Arbitration, International Business Transactions, and Contracts, among other subjects.
Bill will join GW Law after 29 years with the University of California, including 20 years at UC Law San Francisco (formerly UC Hastings) and nine years at UC Davis. He is a co-author of Transnational Litigation in a Nutshell (2d ed. 2021) (with George Bermann and Trey Childress) and a co-author of Transnational Business Transactions (6th ed. 2019) (with Hannah Buxbaum and Harold Koh). His articles on transnational litigation and other international topics have appeared in the Columbia Law Review, the Duke Law Journal, the Georgetown Law Journal, the Harvard Law Review, the Michigan Law Review, and the Yale Law Journal.
Bill served as Counselor on International Law to the Legal Adviser at the U.S. Department of State from 2011 to 2012. From 2012 to 2018, he was a Co-Reporter for the first phase of the American Law Institute's Restatement (Fourth) of Foreign Relations Law, which was published in 2018. He currently serves as an adviser for the Restatement (Third) of Conflicts and was recently named a Reporter for the second phase of the Restatement (Fourth) of Foreign Relations Law.
On a personal note, Bill is one of the most generous, hard-working, and brilliant people I've ever had the pleasure to work with. GW Law has made an outstanding hire.