Kashef v. BNP Paribas SA Overcomes the Forum Non Conveniens Hurdle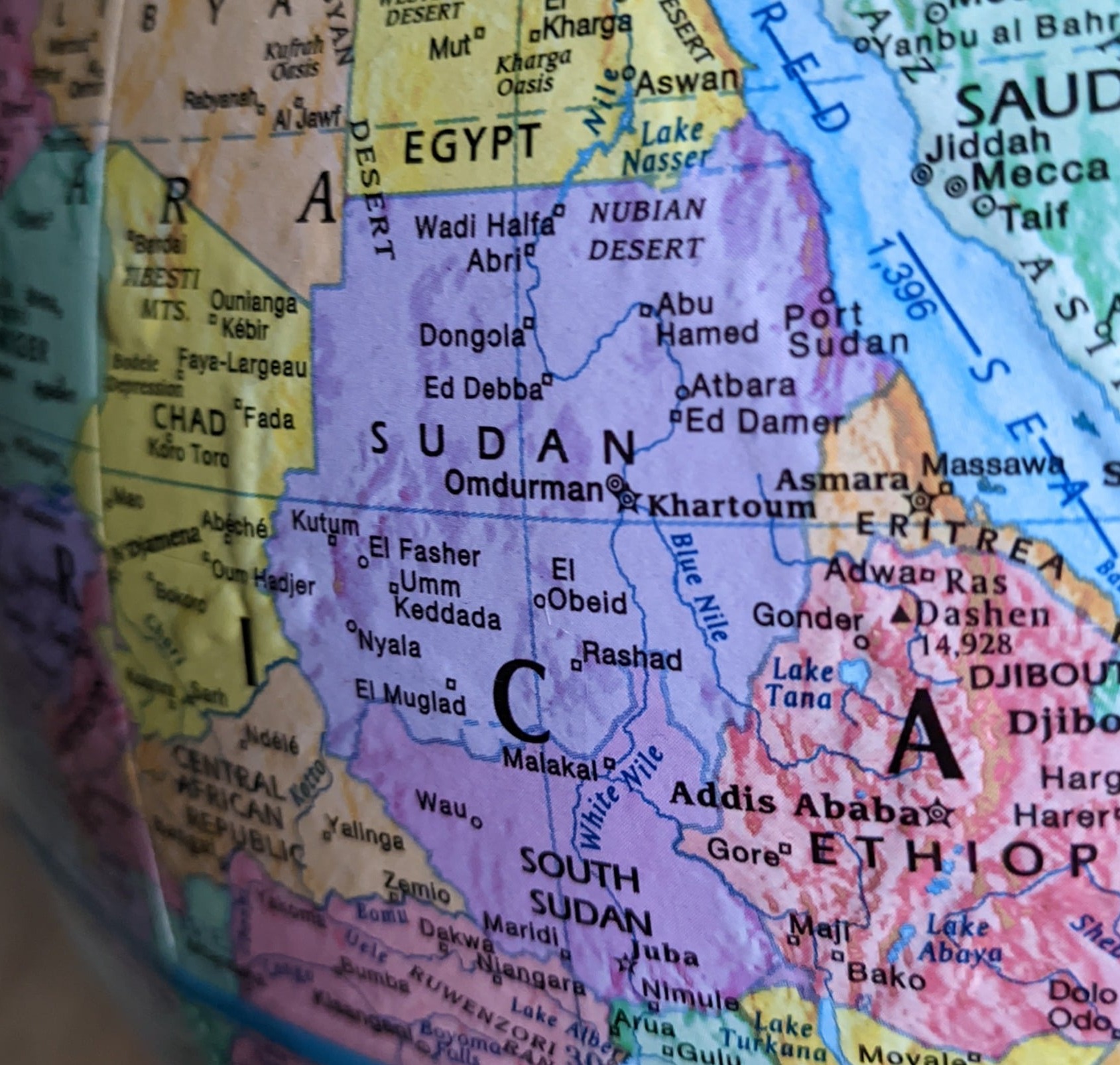 In Kashef v. BNP Paribas SA, Judge Alvin K. Hellerstein in the Southern District of New York recently denied the defendants' motion to dismiss for forum non conveniens. The order allows plaintiffs to continue to pursue their claims against BNP Paribas S.A. and its U.S.-based subsidiary and New York branch ("BNPP") for their role in the genocide in Sudan. Kashef v. BNP Paribas SA is a rare case that has survived several significant hurdles that are typically fatal for human rights litigation in U.S. courts. With summary judgement the only remaining dispositive motion, Kashef is a human rights litigation to watch.
Hurdles for Human Rights Litigants in U.S. Courts
Even before the demise of the Alien Tort Statute ("ATS"), scholars predicted that human rights litigation would continue in federal courts through diversity or supplemental jurisdiction or in state courts pursuing state law claims. However, these cases still face significant barriers to reaching trial. The barriers include establishing personal jurisdiction over individual and corporate defendants. As evidence may not be available in the forum state, there are often discovery disputes involving the taking of evidence abroad. Even before plaintiffs are able to reach discovery, they often face a motion to dismiss for forum non conveniens. For non-resident aliens pursuing claims for harms that occurred abroad, this is almost always a fatal blow. Even for permanent resident and citizen claimants, forum non conveniens is often an insurmountable obstacle as the public and private interest factors, such as the location of evidence for conduct that occurred abroad and the application of foreign law, weigh in favor of dismissal. However, as Judge Hellerstein's opinion in Kashef demonstrates, forum non conveniens need not always be an insurmountable obstacle. 
Kashef v. BNP Paribas SA
In 1997, in response to evidence of widespread human rights abuses perpetrated by the Government of Sudan, the U.S. Government enacted sweeping sanctions prohibiting financial institutions operating in the United States from extending credit or facilitating financial transactions for the Government of Sudan. Additional sanctions were imposed in 2006. In contravention of the sanctions, BNPP facilitated financial transactions for the Government of Sudan, thus enabling the government to profit from the sale of oil and purchase military resources to continue their oil exploitation in contested regions of Sudan.
In 2014, BNPP pled guilty to conspiring with the Government of Sudan to violate U.S. law by circumventing U.S. sanctions designed to prevent human rights abuses perpetrated against the Sudanese people residing in Darfur. It also pled guilty to falsifying business records and conspiracy under New York law. As part of its plea agreement, BNPP agreed to pay nearly $9 billion for laundering financial transactions and enabling sanctioned countries to have access to U.S. financial markets. It was the first such plea by a global financial institution to systematic violations of U.S. sanctions law and it was the "largest financial penalty ever imposed in a criminal case."
In 2016, victims of the genocide in Sudan sued BNPP. They asserted that the district court had diversity jurisdiction over the case pursuant to the Class Action Fairness Act, 28 U.S.C. § 1332(d). The plaintiffs alleged that BNPP's conduct "was a substantial factor" in the injuries they suffered at the hands of the Government of Sudan from 1997-2009, including "mass scale ethnic cleansing … mass rape, torture, infection with HIV … and displacement of hundreds of thousands from their homes and property through the use of large scale weapons" purchased via access to U.S. markets facilitated by BNPP. They alleged violations of state law including conspiracy to commit battery, aiding and abetting battery, conspiracy to commit assault, aiding and abetting assault, conspiracy to commit false arrest and false imprisonment, aiding and abetting false arrest and false imprisonment, conspiracy to commit wrongful death, and aiding and abetting wrongful death caused by intentional murder. The named plaintiffs represent a putative class of up to 15,000 U.S. permanent residents and citizens who came to the United States as refugees. They are seeking damages for the harm they suffered and disgorgement of profits BNPP obtained through the criminal conspiracy with the Government of Sudan.
Over the past six years, the parties have engaged in extensive motion practice, including attempts by the defendants to have the complaint dismissed for being time-barred, for contravening the act of state doctrine, and for failure to state a claim. In 2018, a different district court judge dismissed the suit on the first two grounds, but the Second Circuit reversed, holding that the plaintiffs' claims were timely and the genocide in Sudan was not an act of state that compelled dismissal.
Decision on the Motion to Dismiss for Forum Non Conveniens
In late 2021, following the district court's decision denying in part the defendants' renewed motion to dismiss for failure to state a claim and after the commencement of discovery, BNPP filed a motion to dismiss for forum non conveniens. The defendants argued that the lawsuit should proceed in Switzerland because the dispute lacked a substantial connection to New York and that the plaintiffs' choice of forum was not owed substantial deference.
Federal courts undertake a three-step analysis in determining whether to exercise their discretion and dismiss a claim on the basis of forum non conveniens. First, courts determine the degree of deference to be afforded to the plaintiff's choice of forum, giving more weight to a resident plaintiff's choice of forum and less deference when a plaintiff resides abroad. Second, courts determine if defendants have met their burden of demonstrating the existence of an adequate alternative forum. Finally, courts balance the private and public interests of the parties' choice of forum.
Judge Hellerstein, who was assigned to the case following the defendant's motion, rejected some of the arguments that have led in other human rights cases to dismissal on the basis of forum non conveniens. First, in evaluating the degree of deference owed to the plaintiffs' choice of forum, Judge Hellerstein made clear that the plaintiffs' choice of a U.S. forum merited strong deference because it was their home forum. He seemed appropriately appalled at BNPP's insinuation that the resident plaintiffs' choice of forum was entitled to less deference due to their national origin, including BNPP's description of the plaintiffs as "former Sudanese citizens" rather than as U.S. citizens and permanent residents. It's generally not a good thing when a district court judge cites Shelly v. Kraemer in denying a party's arguments that U.S. resident plaintiffs' choice of forum is not entitled to substantial deference. Nonetheless, other courts have not been as clear that foreign-born resident plaintiffs merit full deference for their choice of a U.S. forum.
Second, in evaluating BNPP's proposed alternate forum, Judge Hellerstein found that the defendants' consent to suit in Switzerland was insufficient to meet their burden of showing that Switzerland was an adequate and available forum. According to the expert declaration provided by the plaintiffs, Swiss courts disfavor disputes between foreign parties that are governed by foreign law. Because the plaintiffs had not sued BNPP's Swiss subsidiary, none of the parties are domiciled in Switzerland; further, Sudanese law would apply under Swiss choice-of-law rules. The parties disputed whether a Swiss court could nonetheless exercise jurisdiction if the defendants consented to jurisdiction and to the application of Swiss law. For Judge Hellerstein, even if a Swiss court might exercise jurisdiction, that was insufficient if he could not "state definitively that Switzerland is an available forum." This wariness is a refreshing antidote to courts' heavy reliance on defendant concessions when dismissing cases for forum non conveniens.
Third, even if defendants had met their burden, Judge Hellerstein found that the private and public interests weighed strongly in favor of the plaintiffs' chosen forum. In weighing the private interest factors, the district court found that Switzerland did not provide greater access to available evidence, as much of the evidence sought by the plaintiffs was already located in the United States. Judge Hellerstein also rejected BNPP's argument that the vast majority of witnesses were located in Switzerland, as the defendants failed to name the witnesses, describe their testimony, or establish that it would be insurmountably difficult to bring them to New York—particularly given that BNPP is the seventh largest multinational bank in the world. In contrast, the plaintiffs, most of whom are indigent, would face a disproportionate burden in pursuing the litigation in Switzerland.
In weighing the public interest factors, Judge Hellerstein found it would be a burden on Swiss citizens to bear a case in which the parties were not Swiss; while there was some conduct by BNP Suisse compliance officers implicated in the case, "the atrocities occurred in Sudan; and the named Defendants contributed to the tortious scheme from their respective locations in France and the United States." Finally, although the application of foreign law is often invoked in favor of forum non conveniens dismissal, Judge Hellerstein saw no issue with applying Swiss law (previously found to be the applicable law under New York's choice-of-law rules). As he pointed out, the parties had access to Swiss law experts, and Swiss law had already been applied in the case.
Finally, Judge Hellerstein found the timing of BNPP's motion suspect and that it weighed against dismissal. He noted that the case had been pending for more than six years before BNPP filed its motion to dismiss for forum non conveniens. He stated "[a]lthough the bad faith of defendants is not a per se factor in the private interest analysis, I find it relevant to determining whether forcing them to litigate here would be vexatious and oppressive." Judge Hellerstein suggested that the defendants were likely engaged in reverse forum shopping by "belated[ly]" claiming that Switzerland was the preferable forum.
Looking Forward
Kashef v. BNP Paribas SA has important potential implications for victims of human rights abuses suffered abroad. As William Dodge explained previously on TLB, the Supreme Court's decisions in Kiobel v. Royal Dutch Petroleum Co., Jesner v. Arab Bank, PLC, and Nestlé (USA), Inc. v. Doe have made it extremely difficult for plaintiffs to pursue human rights accountability using the Alien Tort Statute.
Even without the ATS, Kashef demonstrates that it is possible to find a forum in U.S. courts for human rights abuses suffered abroad. Plaintiffs can still bring state law claims in state or federal courts against individuals or corporations.
The facts of the case are somewhat unique, including that conduct occurred at least partially in the United States and that the defendant pled guilty to violations of state and federal law. However, the opinion provides a potential roadmap for surviving a motion to dismiss for forum non conveniens. Plaintiffs can argue that permanent resident and citizen plaintiffs' choice of forum should be given the same deference regardless of their national origin and stress the discriminatory implications of finding otherwise. Plaintiffs can highlight the availability of evidence in the United States, even if it is not exclusively located in this jurisdiction. If there is a possibility that a case would be dismissed if moved to an alternative forum, plaintiffs should argue that defendants cannot meet their burden as they cannot guarantee the availability of an adequate forum. Finally, through the use of foreign law experts, plaintiffs can ease the burden on courts in applying foreign law and can point to the frequency in which courts do so.