The End of Yet Another Era? Some Reflections on Mallory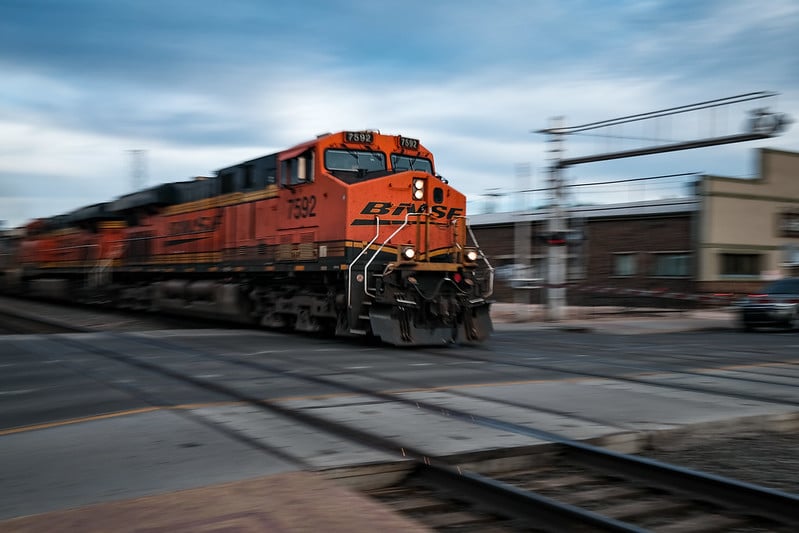 BNSF by McPhotoSF (CC BY-NC 2.0)
I was a young professor of civil procedure in 1977 when the Supreme Court decided Shaffer v. Heitner. The year after that decision came down, I wrote an article titled "The End of an Era" where I predicted the eventual demise of "tag" jurisdiction. I was proven completely wrong when the Court in 1990 decided Burnham v. Superior Court, unanimously upholding "tag" jurisdiction but on different theories.
More than 35 years later, in 2014, the Supreme Court decided Daimler AG v. Bauman. I then wrote an article titled "The End of Another Era." Having learned from my earlier experience not to make "predictions," in this later article I offered only "observations."  Like other commentators at the time, I raised the question whether registration statutes that exact consent to jurisdiction would offer an alternative basis for general jurisdiction and, if so, under what circumstances.
I am nonetheless shocked by Justice Gorsuch's majority opinion in Mallory v. Norfolk Southern Railway Co. (joined on the relevant Due Process point by Justices Thomas, Alito, Jackson, and Sotomayor). The decision is a complete circumvention of Daimler (foreign country defendant) and BNSF Railway Company v. Tyrrell (Delaware corporation with principal place of business in Texas), both of which had relied upon Fourteenth Amendment Due Process to prohibit jurisdiction over an out-of-state corporation doing business in the state when the defendant's activity did not give rise to the claims asserted.
To justify the Court's conclusion that Due Process was not offended in Mallory, Justice Gorsuch merely said that Daimler and the earlier Goodyear case were not about consent.  Justice Gorsuch relied on Justice Scalia's opinion in Burnham, characterizing Burnham as upholding "traditional methods" for securing personal jurisdiction, and then identifying "consent" as one of those traditions.  Of course, Burnham was not about "consent" either.  And Justice Scalia wrote for only four members of the Court in Burnham, one of whom (Justice White) did not join the full opinion and wrote separately to explain that "tag" jurisdiction was so widely accepted throughout the country that he could not possibly strike it down on due process grounds. (Note that general jurisdiction registration statutes are not the norm.)
Justice Brennan (joined by three others) concurred in the judgment in Burnham, but rejected the argument about historical pedigree and proceeded to uphold "tag" jurisdiction under an application of International Shoe's "minimum contacts." Justice Stevens agreed that jurisdiction was proper in Burnham for reasons of history, consensus, fairness, and common sense, but he joined neither Justice Scalia's nor Justice Brennan's opinion, expressing concerns about their broad reach. Certainly a fair reading of Burnham would require subjecting the mandated consent-by-registration to a due process analysis.  Earlier cases, including the old cognovit note cases, did invoke due process as a potential limitation on consent. And I am not persuaded by the distinction Justice Jackson attempts to draw between "consent" and "submission/waiver" in her concurrence.
I do think Mallory opens the door to the return of broad general jurisdiction through these mandated fictional-consent statutes. Although Mallory could be limited to its particular facts where the railroad did establish an office and where it actually signed the registration form, I doubt it will be. (In pre-Daimler, I had urged a "bricks and mortar" rule as a correction to broad general jurisdiction, similar to the English rule for general jurisdiction.  I also noted that almost no country has the broad doing business jurisdiction that the U.S. had pre-Daimler and is now resurrected in the form of this fictional consent.)
Daimler, of course, involved a foreign country defendant, and Justice Ginsburg stressed comity concerns in transnational cases.  Even Justice Sotomayor did not dissent in Daimler but thought that the case should be decided on grounds of "unreasonableness," which the majority in Daimler did not think applied in general jurisdiction cases. Of course, forum non conveniens is likely to still be available in these cases, and particularly in the transnational context, to address issues of comity. Indeed, transnational cases involving foreign country defendants may not be significantly affected since foreign country defendants may not care about doing in-state business at all and thus will not register.
With respect to U.S. defendants, the return to domestic forum shopping as in Mallory itself is unfortunate. "Tag" jurisdiction did not present great forum-shopping problems since an individual defendant can only be in one place at a time.  In contrast, the pre-Daimler doing-business standard for general jurisdiction meant that a nationwide corporation was likely to be amenable to suit in every state even where the claims were unrelated to activities there.  I am not as sanguine as Zach Clopton that most states will not attempt to pass such general jurisdiction registration statutes.  My own experience in New York involved a discussion with law-reform types who wanted to redraft the New York registration statute that was interpreted shortly after Daimler to apply only to claims of specific jurisdiction; the group wanted to amend the statute to make clear that such registration was required as a condition of doing business in New York and would extend to even unrelated claims. They were persuaded to wait until the Supreme Court eventually addressed that situation, which it now has.  So we will see. [An update: A bill to amend New York's registration statute (S.7476) to require consent to general jurisdiction passed both the Senate and the Assembly in early June. A similar bill was vetoed by Gov. Kathy Hochul in December 2021. We will see if she vetos the bill again, post-Mallory.]
Finally, the forum shopping issues are not only about choice-of-law implications, although I do share that concern with Zach Clopton, who kindly referenced me in his recent post. Choice-of-law differences, often statutes of limitations but other issues of applicable law as well, do often motivate a particular choice of forum.  But forum-shopping is about much more than choice of law. Procedures used by different state judicial systems may seem to offer benefits for suing there. The quality of judges in particular courts as well as issues of congestion, timing, and speed may influence the choice of forum. Perceived values and biases also play a role.  And we know that plaintiffs are conscious of those fora where juries are reputed to be generous.
Similar forum-shopping concerns led the Supreme Court to its course-correction of broad general jurisdiction in Daimler and BSNF. If the conclusion reached by the Court in Mallory was that it had previously gone too far in limiting plaintiffs' court access, then it should have tried to broaden specific jurisdiction. Perhaps we will see the Mallory issue revisited in the form of a dormant commerce clause challenge as identified by Justice Alito, but I believe the assertion of jurisdiction in Mallory was a violation of due process as the compelling dissent by Justice Barrett so well explained.