New Scholarship on the Hague Service Convention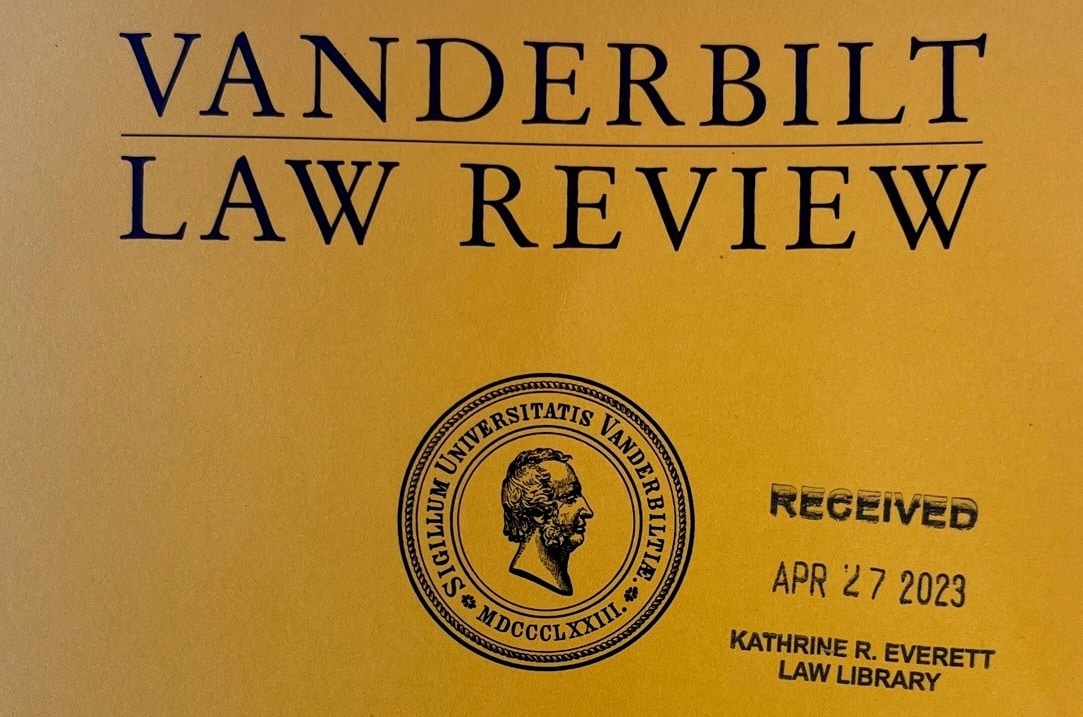 Thomas G. Vanderbeek recently published a note in the Vanderbilt Law Review that considers whether and to what extent parties should be permitted to "contract around" the Hague Service Convention (HSC). The conventional wisdom holds that the best way to avoid the HSC is to appoint a local agent to receive service of process. Once a local agent is appointed, there is no need to serve process in a foreign country and the HSC is inapplicable by its terms.
Vanderbeek challenges this conventional wisdom to argue that parties seeking to avoid the HSC should instead consider waiving service altogether. This waiver should be accompanied, he argues, by an informal notice requirement that requires each party to inform the other when a lawsuit is initiated. Since this informal notice clause would not formally constitute "service of process," Vanderbeek argues, it would not be subject to the HSC. It would, however, serve the same purpose as service in that it would provide notice of a suit. This streamlined approach would, in Vanderbeek's view, result in greater speed and efficiency in transnational litigation.
California, as it so happens, is already well on its way to implementing this proposal. Unfortunately, it has done so by upending basic principles of contract interpretation. The California Supreme Court has held that the state's courts should interpret clauses stipulating how service is to be effectuated to express an intent to waive service altogether. To the extent that Vanderbeek's proposal might lead more companies to draft clear waivers of service into their agreements, thereby making the interpretive contortions adopted by California unnecessary, that would be a positive development.
The title of the note is What's in the Contract?: Rockefeller, the Hague Service Convention, and Serving Process Abroad. Here is the abstract:
Today's global economy relies on transnational commerce. The Convention on the Service Abroad of Judicial and Extrajudicial Documents in Civil or Commercial Matters ("Hague Service Convention"), implemented in 1965, encouraged transnational commerce by establishing a streamlined mechanism for serving foreign parties with process. More reliable international service methods helped ensure parties that they could resolve disputes with foreign parties through the courts. The Hague Service Convention thus created a bridge between civil and common law procedures on service while reducing some of the risks of engaging in business with foreign parties.

At the same time, the Hague Service Convention frequently runs into tension with contractual provisions that address service of process. Even though much international dispute resolution occurs through arbitration today, these arbitral awards are often enforced through national court systems. Many parties choose specific service methods by contract for potential disputes or enforcing arbitral awards, and these service provisions may not comply with one party's home country's interpretation of the Hague Service Convention. In particular, Article 10 of the Hague Service Convention permits mail service on a foreign defendant only if the state of destination does not object. But what happens when a defendant in an objecting state agrees to mail service by contract? Should courts adhere to a nation-state's objection to mail service within its borders, and ignore the contract? Or should the court give meaning to the parties' contract and permit such service into the objecting state?

These two approaches—which this Note refers to as the supremacy and autonomy approaches, respectively—offer distinct solutions to the "contracting around" issue that arose in the California Supreme Court's Rockefeller opinion. Both the supremacy and autonomy approaches emphasize different values, with the supremacy approach underscoring the Hague Service Convention and sovereignty over contracts between parties. The autonomy approach, alternatively, supports the parties' interests in adhering to their bargained-for contract and avoiding the use of the Hague Service Convention as a defensive mechanism by wily defendants. Given the prevalence of both transnational commerce and contractual service provisions, courts will continue to face this "contracting around" issue going forward. Indeed, these uncertainties harm the global economy by inserting uncertainty into transnational relationships: Will a party be able to effectively hold another party accountable through dispute resolution if it cannot use an agreed-upon method of service?

This Note proposes a solution that draws on both of the above approaches. The Hague Service Convention and the Federal Rules of Civil Procedure already support waiver of service that avoids countries' Article 10(a) objections. Under these textual readings of the treaty and rules, parties must focus on "what's in the contract" and determine (1) whether waiver is permissible under the forum's law, (2) if the parties have waived service, and (3) if the Hague Service Convention even applies. Through these textual interpretations, alongside potential clarifications from the Hague Conference and the Advisory Committee on Civil Rules, this Note offers a way to reassure parties engaged in transnational commerce of the availability of service of process that quickly and effectively triggers dispute resolution. A clear waiver regime will support the enforcement of arbitration awards and thus strengthen the primary transnational dispute resolution mechanism in use today, without overriding the sovereignty of nation-states who object to specific service methods under the Hague Service Convention.