Conference to Honor Professor Linda Silberman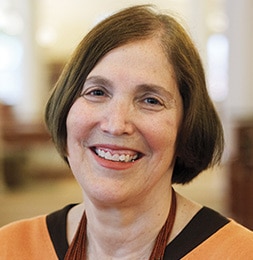 On April 20-21, this coming Thursday and Friday, the Center for Transnational Litigation, Arbitration, and Commercial Law at NYU School of Law will hold a conference to honor Professor Linda Silberman, who retired in 2022 after 51 years of teaching. The conference is free, but registration is required.
The conference program can be viewed here. Thursday's sessions will take place in the Greenberg Lounge, 40 Washington Square South. Panels will discuss jurisdiction, choice of law, recognition and enforcement of judgments, and comparative law. Friday's sessions will take place in Lipton Hall, 110 West 3d Street. Panels in the morning will discuss transnational litigation and international arbitration. In the afternoon, panelists will share their personal reflections and Justice Sonia Sotomayor will join via Zoom.
If you are interested in attending, please follow this link to register before Wednesday, April 19 at 4 pm Eastern Time.