Court Rejects Challenge to OFAC Blocking Order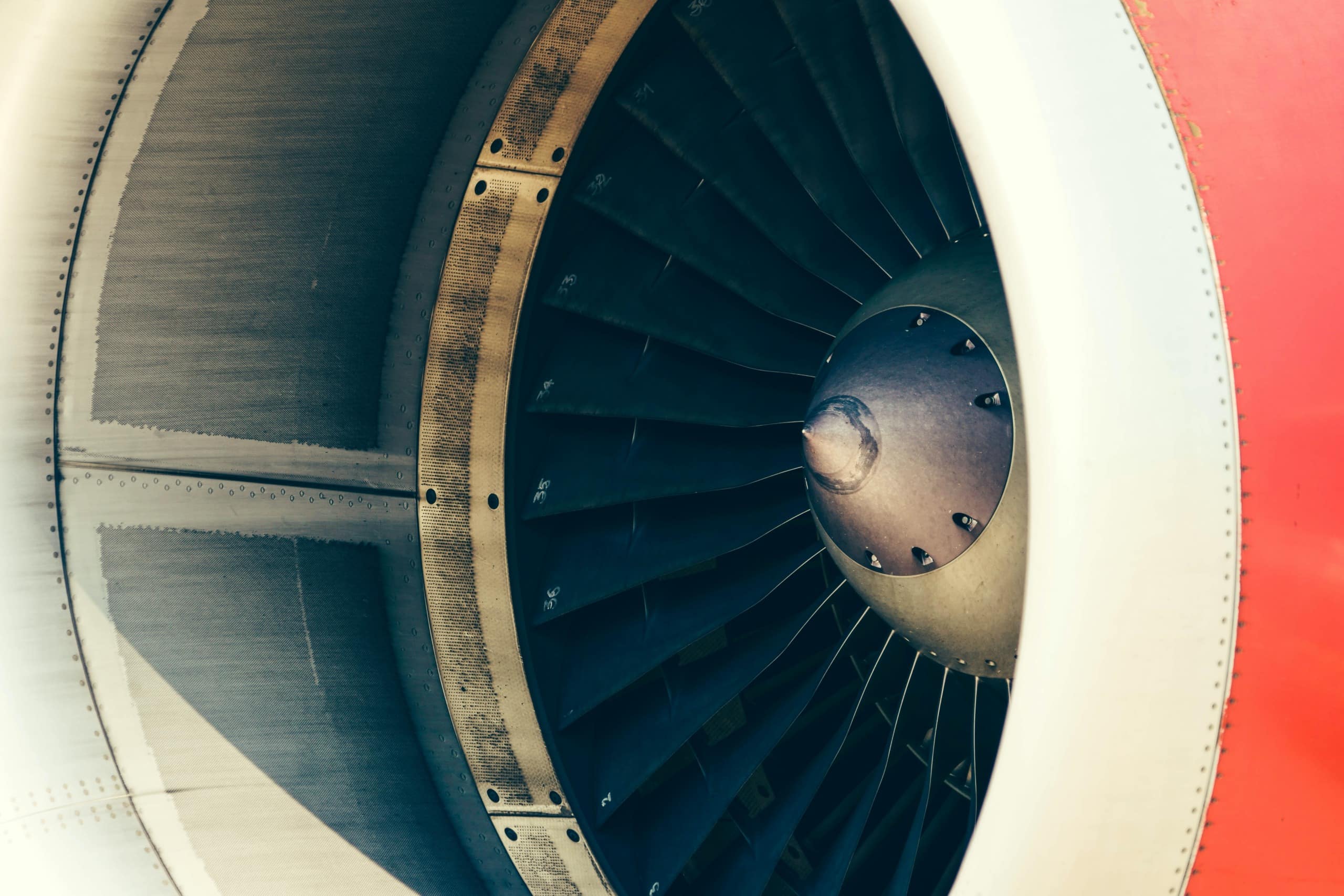 Sanctions are an increasingly important part of United States foreign policy, and cases challenging them are also of growing significance. Sanctioned entities face an uphill battle in court however, as illustrated by a recent decision from the Southern District of New York: Rusaviainvest, OOO v. Yellen. Rusaviainvest, OOO (the plaintiffs) challenged an order by the Office of Foreign Assets Control (OFAC). Judge Gardephe held that the OFAC order blocking Rusaviainvest from completing or recovering $1.4 million in wire transfers was not arbitrary and capricious under the Administrative Procedures Act (APA), that there was no violation of due process, and that OFAC's application of the policy to this transfer of funds did not exceed the agency's statutory authority. The district court failed, however, to address adequately one of Rusaviainvest's most convincing arguments: a plain reading of the International Emergency Economic Powers Act (IEEPA) text shows that OFAC lacks the authority to seize assets when those assets are not subject to the jurisdiction of the United States.
The Dispute
Rusaviainvest is a Moscow-based company that sells airplane parts. In 2016, it contracted with an Uzbekistan-based airline to purchase a used airplane for $2 million. Rusaviainvest initiated three wire transfers, for a total of $1.4 million, to the airline's bank account. JP Morgan Chase Bank, N.A. and Deutsche Bank Trust Company Americas, acting as intermediaries, blocked the transactions "under regulations issued by the U.S. Office of Foreign Assets Control".
Rusaviainvest's owner, Andrey Vorobev, twice applied unsuccessfully to OFAC for licenses to unblock the $1.4 million or for return of the funds. OFAC responded that it had denied the license applications because "the blocked funds transfer in question involves an interest of a person sanctioned pursuant to Executive Order 13224." From this language, OFAC appeared to reference a person listed on its specially designated national and blocked persons (SDN) list – a list of sanctioned people and entities designated under programs that are not country-specific. However, OFAC never identified the sanctioned person, the nature of the person's "interest" in the transaction, or the relationship of that person to any party on the SDN lists. Rusaviainvest accordingly claimed that it never knew, had reason to know, or even could have known that the Designated Person was a sanctions target or affiliated with one. In response to the request to return the money, OFAC explained that "once a wire transfer has been blocked, OFAC does not recognize attempts to extinguish the interest of the sanctions target in the transfer by, for example, canceling the original payment."
Rusaviainvest sued OFAC alleging that its actions violated the APA, due process, and the IEEPA.
APA Claim
Rusaviainvest and similarly situated plaintiffs must meet a high burden to prevail. Under the APA, courts may set aside agency actions or decisions only if they are "arbitrary, capricious, an abuse of discretion, or otherwise not in accordance with the law." This standard requires only that an agency examine relevant data and articulate a satisfactory explanation for its action.
First, Rusaviainvest argued that OFAC's decisions to keep the $1.4 million and deny Rusaviainvest's license applications were arbitrary and capricious because they did not serve OFAC's proffered policy interest. OFAC's stated reason for refusing to allow companies to cancel a blocked transfer is to deter companies from doing business with targets of OFAC sanctions. However, because Rusaviainvest never knew, had reason to know, or even could have known that a sanctions target was invested in the deal, Rusaviainvest could never have known it was engaging in the conduct that OFAC is trying to deter. Rusaviainvest contended that the application of an OFAC policy is arbitrary and capricious when there is a "disconnect" between the purposes underlying the policy and the action itself, as held by the district court in KindHearts for Charitable Humanitarian Dev., Inc. v. Geithner ("KindHearts I") (N.D. Ohio 2009). Rusaviainvest thus argued that OFAC's application of its deterrence policy accordingly failed to meet the "satisfactory explanation" standard and is arbitrary and capricious.
Rusaviainvest argued that OFAC's initial blocking of the funds was also arbitrary and capricious because OFAC provided no reasonable justification for blocking the funds in the first place. It claimed that because neither Rusaviainvest nor Uzbekistan Airways are sanctioned entities, OFAC did not have the legal justification to block the transaction.
Lastly, Rusaviainvest argued that OFAC should allow it to cancel its transaction because doing so would not undermine the sanctions program's effectiveness since Rusaviainvest had no knowledge or any way of knowing of the sanctioned entity's interest in the transaction.
The district court rejected these arguments based on an in camera review of classified information. That information showed that OFAC's decision to block the transfers and deny the license applications was not arbitrary and capricious because the blocked funds transfers at issue involved an interest of a sanctioned person. Based in part on broad deference to the government's foreign policy (Kadi v. Geithner (D.C. Cir. 2012)), the Rusaviainvest court deemed that the classified evidence provided a satisfactory explanation for the blocking of the transfer.
The court said little about Rusaviainvest's citation to the KindHearts I decision, observing in a footnote that the issues faced are "entirely different." In KindHearts I the court found that the application of an OFAC policy was arbitrary and capricious when it denied access to blocked funds to pay attorney's fees because the overall money allocated to attorney's fees from sequestered assets was minimal and the benefits outweighed any risk that funds would no longer be available to repay parties injured by the sanctioned entity.
Due Process Claim
Rusaviainvest also argued that OFAC's use of classified information in its explanation to the court violated its right to due process. Because OFAC never published the name of the sanctioned person or entity with an interest in the transfers and never provided the administrative record to Rusaviainvest, Rusaviainvest had no opportunity to address OFAC's arguments or dispute its assertions.
Other decisions suggest that use of entirely classified information may violate procedural due process if it fails to provide adequate notice and meaningful opportunities for private parties to respond. In Al Haramain Islamic Found., Inc. v. U.S. Dep't of Treasury (9th Cir. 2012), for example, the Ninth Circuit held that if unclassified summaries of information could provide helpful information, or if it would be feasible to permit a lawyer with a security clearance to view the classified information, these steps should be taken. In that case, the government's failure to do so violated the plaintiff's procedural due process rights. Likewise, in KindHearts for Charitable Humanitarian Dev., Inc. v. Geithner ("KindHearts II") (N.D. Ohio 2010), the district court determined that when the government cannot provide a declassified summary, it must permit a lawyer to view the classified information under a protective order.
But in this case, Rusaviainvest's claim failed for two reasons: (1) it did not plead a due process claim in its complaint, and (2) Rusaviainvest has no right to Fifth Amendment due process.
Rusainvest and its owner lack due process rights because they have no ties to the United States. Unlike the plaintiffs in Ralls Corp. v. CFIUS (D.C. Cir. 2014), in which a statutory bar on judicial review was held to violate due process, Vorobev and Rusaviainvest have no connections to the United States. In Ralls, by contrast, the sanctioned company was an American corporation with foreign owners.
 IEEPA Claim
Rusaviainvest also argued that OFAC, by blocking transactions between two non-US persons, reached beyond the scope of the IEEPA. The IEEPA expressly limits the President's authority to seize entities and property "subject to the jurisdiction of the United States" in 50 U.S.C. § 1702(a). Rusaviainvest contended that a transaction like this one, which only connected to the United States because it was routed through intermediary banks located in the United States, should have fallen outside this jurisdiction.
Despite this argument, the court determined that sanctions policy is unambiguously extraterritorial. The Northern District of Georgia previously held in United States v. Akova (N.D. Ga. 2016) that the text of the IEEPA clearly expresses Congress's "intent to deal with international threats to national security, foreign policy, and the economy of the United States." That intent, coupled with the plain language of the IEEPA was enough to convince the district court here to grant the government's motion for summary judgment. Judge Gedarphe, however, never specifically addressed Rusaviainvest's argument about the "subject to the jurisdiction" language of § 1702(a). While he deemed this argument meritless due to its reading of congressional intent, others might disagree.
Conclusion
Ultimately, the court was likely right to reject Rusaviainvest's claims under the APA. The government has broad latitude to conduct foreign policy, and the court found based on its in camera review of the classified information that there was a satisfactory explanation for its policy. The same goes for Rusaviainvest's due process argument. It is not owed due process as a non-citizen with no connections to the United States.
But the same facts that hurt Rusaviainvest's due process argument bolster its IEEPA claim. Given the strength of this argument – the transaction took place between two non-United States companies, and it was only blocked because the funds briefly flowed through intermediary banks in the United States – Rusaviainvest may seek to reargue this point.
Time will tell whether Rusaviainvest will appeal the decision.