Willamette University College of Law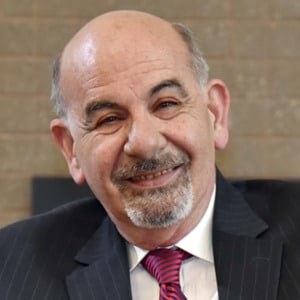 Symeon C. Symeonides received his first law degree from the Aristotle University of Thessaloniki Law School (Greece) with the highest grade in that school's history—a perfect 10 out of 10. He also holds an LLM and an SJD from the Harvard Law School, and three honorary doctorates. He joined Willamette in 1999 as Dean of the College of Law and served in that capacity until 2011. Previously, he taught at the University of Thessaloniki (1976-78), and Louisiana State University, where he was the Judge Albert Tate Professor of Law (1987) and vice chancellor (1991-97). He has taught at the universities of Paris-I (Sorbonne), Paris-V (Descartes), Aix-en-Provence, Louvain-la-Neuve, NYU, Tulane, and Loyola, and lectured at The Hague Academy of International Law and in more than fifty universities in the Americas, Asia, and Europe. He is also an honorary professor at the East China University of Politics and Law, Shanghai, China.
Posts by Symeon Symeonides
Multistate defamation cases have always presented difficult choice-of-law problems, but the advent of the internet has exacerbated them. Nunes v. Cable News Network, Inc is a good example on point, besides being a very interesting case on other grounds. This post presents this case, but also examines how other countries resolve conflicts in cases of…
Continue Reading
In Cassirer v. Thyssen-Bornemisza Collection Foundation, the Supreme Court unanimously held that, in adjudicating state-law claims against a foreign state or instrumentality under one of the exceptions to the Foreign Sovereign Immunity Act (FSIA), 28 U.S.C. § 1602, et seq., a federal court must apply the choice-of-law rules of the forum state rather than federal…
Continue Reading
This is an update of the list of choice-of-law methodologies followed in the United States. The changes are: (1) the abandonment of the lex loci contractus rule by the Supreme Court of Rhode Island in 2022, and (2) the enactment of a new choice-of-law codification by Puerto Rico in 2020.
Continue Reading